The Rhino greenhouse range
When you buy a Rhino greenhouse, you are buying a product that is a beautiful mixture of elegance, strength and durability as well as innovative design. Designed to be different, Rhino offer you a variety of styles and designs with features that you won't find on any other greenhouse on the market. Whether it is their Harvest range of greenhouses or their Premium products, there is sure to be a greenhouse that you simply fall in love with.
Paul and his team have been trained by Rhino to fit and install these amazing products.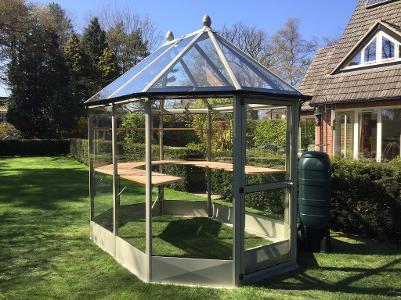 Rhino Diamond Glasshouse
This greenhouse has been designed by Colin Spooner, the former chief design of Lotus and the resulting product is both perfectly elegant as well as being extremely practical.
Available in a range of colours as well as different sizes.
Giving you a greenhouse which offers you great sized growing space within a relatively small space.
Exclusive to this range, flush fit glazing and a frameless roof vent are part of the package.