The Simplicity & Hercules greenhouse ranges
Greenhouses from Simplicity are exactly that. Manufactured by a UK based family run company, if you are looking for something that is practical, value for money as well as durable then this is the product for you. Offering a wide range of models, there is sure to be something to fit lifestyle as well as your pocket!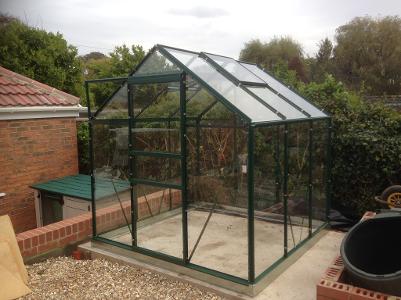 Simplicity Sherwood
This elegant greenhouse has curved high eaves which make it perfect for a gardener who needs a bit more head room!
At 6'3" wide, this product is available in several different lengths as well as offering integral gutters, hanging basket rails and roof vents as standard.
There are three glazing options for this greenhouse and a wide range of extras that you can add to your package.
Simplicity Classic
This greenhouse is the best selling design available from this manufacturer; perfectly combining durability along with a simple functional design.
Available in 2 colours and a choice of 4 glazing options.
With a variety of sizes as well as several optional extras, this greenhouse package is the perfect option for someone shopping with a budget.